Samling vid pumpen
Det är fredagsmail igen
Denna fredagen gör att jag tänker på det gamla talesättet
Ibland duggregnar det och
ibland regnar det inte ett dugg…
Just nu störtregnar det, men vad gör väl det, bara man håller handen över whiskyglaset för att inte få för mycket vatten.
Men hopp om en god, och trevlig helg
Hilsen
Fredagsmailarn
---
En utrikisk gåta….
Arnold Schwarzenegger has a big one.
Michael J. Fox has a small one.
Madonna doesn't have one.
The Pope has one but doesn't use it.
Clinton uses his all the time.
Bush is one
Mickey Mouse has an unusual one.
Liberace never used his on women.
Jerry Seinfeld is very, very proud of his.
Cher claims that she took on 3.
We never saw Lucy use Desi's.
What is it?
?
?
?
?
?
?
?
?
?
?
?
Get your mind and got it out of the gutter……. "LAST NAME".
Var vinkeln lite fel när jag tog fotot?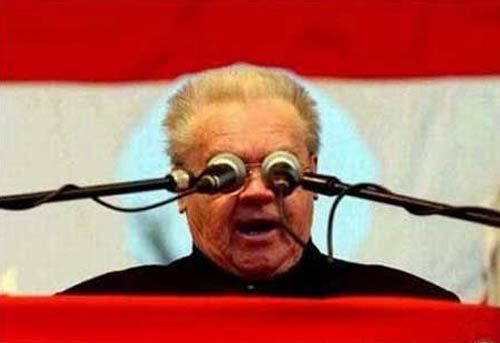 Zitathörnan – informerar och undrar…
Jag är både kommunist och demokrat!
Lars Ohly
Extra zitat. Var kommer det ifrån?
42